Acquisitions of C&D Associates and Sky-Tec demonstrate the company's commitment to grow in the experimental-, general- and business-aviation markets.
Sometimes to be the best you have to make big, bold moves. That's exactly what Hartzell Engine Technologies did when it recently completed the acquisition of two businesses that overlapped with HET's: the C&D line of aircraft cabin combustion heaters, and the Sky-Tec brand of high performance aircraft starters and solenoids.
"We are ecstatic to have successfully completed the acquisition of two of the aviation industry's most respected brands in two key market segments," Mike Disbrow, president of Hartzell Engine Technologies (HET) said. "Both C&D and Sky-Tec have products in the market that are ideal complements to HET's current product offering, which will enable us to offer our customers the best solutions to their needs."
While acquisitions are nothing new in aviation, it is unusual for one company to buy competitors in two market segments a month apart. But, fortunately for Hartzell Engine Technologies the two opportunities came along at the most opportune times.
"With regards to the C&D purchase, the opportunity was solely due to the company's founders, Dennis Sandman and his wife, Cheryl's, desire to retire," Disbrow said. "They, along with their son, Bill, have done a fantastic job building an outstanding business and line of products. Our goal is to continue that success."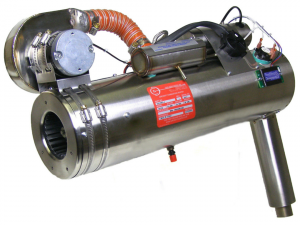 C&D Associates Aircraft Cabin Heater Assembly
As for the beginnings of the Sky-Tec acquisition, Disbrow said that actually started when HET acquired the company's line of Plane-Power alternators in 2014. And while Sky-Tec was being sold to its largest competitor, its management team felt it was ultimately the best move for the venerable brand going forward.
"Hartzell Engine Technologies will be the ideal home for the care and growth of the Sky-Tec brand," stated Rich Chiappe, Partner of Sky-Tec Partners. "My partners and I needed to be assured the brand would be cared for with the same honor and commitment we poured into it for over a quarter century. The sale will allow us to focus our attention entirely on bringing new products to market such as the SureFly electronic ignition for certified aircraft."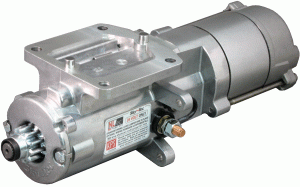 Sky-Tec's Flagship 149NL/ec Lycoming Starter
"Hartzell's leadership clearly appreciates the value of the Sky-Tec brand and will be the brand's best caretakers for the next quarter century and beyond. Hartzell will continue to provide Sky-Tec customers with exceptional quality and first rate support moving forward," Chiappe said.
"Both of these acquisitions are consistent with our strategy of growing our core product lines both organically and through acquisitions," Disbrow said. "These are just more examples of our and our parent company, Tailwind Technologies', strong commitment and resolve to be the leader in each of our current product categories – aircraft starters, alternators, turbochargers, fuel pumps, and cabin heaters."
We recommend
Maintenance
•
October 3, 2016